Since Bitcoin launched, Mt. Gox has been the leading Bitcoin exchange. Their fees are reasonably low, and the volume and liquidity is very high.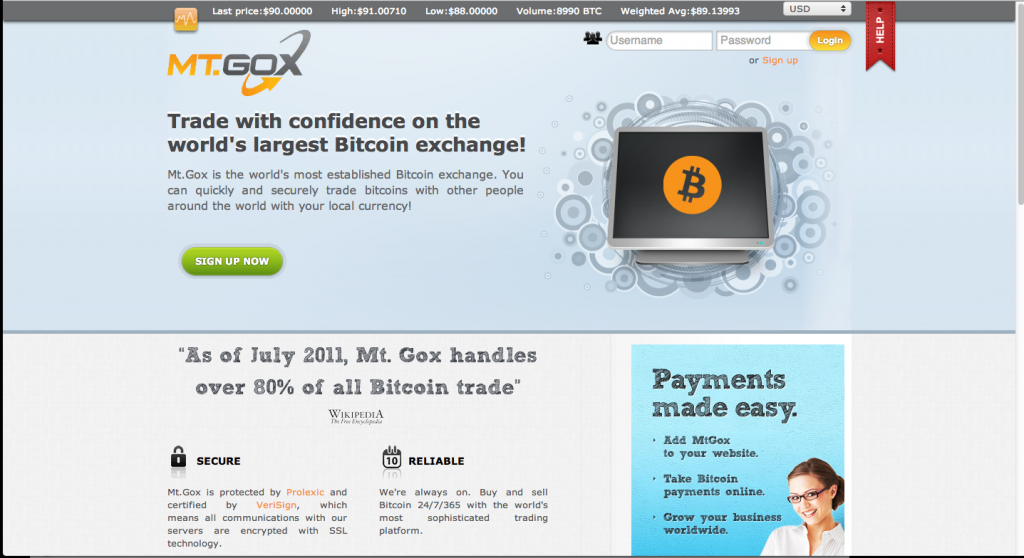 One issue with Mt. Gox at this time is that there is a lengthy verification process. You will need to upload proof of your identity and then wait for them to review it. This process can take weeks.
Why do they have a verification process? Setting up a Mt. Gox account is similar to opening a bank account. Anti-money laundering laws require business like exchanges and banks to know who they are doing business with. So you have to prove that you are who you say you are.
If you find this process annoying and frustrating, you are not alone. There have been many complaints about the verification process and other problems on Mt. Gox. You can read the Mt. Gox reddit to find out more information about Mt. Gox.
Part of Mt. Gox's success has been the ability to send and receive money with Dwolla. However, the U.S. Government recently shut down Mt. Gox's Dwolla account, so you can no longer use Dwolla with Mt. Gox. Instead, it seems that the best way to withdraw money is with an international wire. The process takes 1 – 2 weeks.
To learn more about Bitcoin in general, I suggest reading the Bitcoin reddit.